Rest in Peace, Dear Kodi

Callian's Jonah
Callian's Jonah - a.k.a. Kodi, Little One, Koko ...
Ch. Abraxas Blaze of Glory x Rivendell-Utopia's Street Lights

Kodi is owned and loved by Kristen Fisher

Regardless of his size, Kodi will always be "Little One" to his momma, Kristen Fisher. Also know as "Ko-Ko", "Kodi-man" and "HIM" as in "Momma why did you bring HIM home?"--Sasha, who was there first

Kodi is an advocate of worthy causes, participating in events to support the SPCA of Texas and other charities. Kodi is a special guy who looks just like his DADDY! Kodi is also a regular at the local horse shows.
Powered by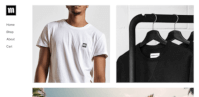 Create your own unique website with customizable templates.